Non perdetevi su Lickd (prima e unica piattaforma al mondo di licenze musicali delle major – Universal, Warner, BMG e tantissime altre – per YouTuber) le nuove canzoni per video YouTube! Sono stati infatti aggiunti all'elenco degli artisti e delle tracce disponibili molti nomi e titoli illustri, da Kung Fu Fighting di Carl Douglas, brano finora apparso in innumerevoli film, a XXXTentacion (le cui canzoni sono di tendenza su TikTok) fino ai Blink182 che si sono rivelati particolarmente popolari tra i Creators che cercano di ricreare la nostalgia degli anni Novanta e Duemila.
Nuovi artisti su Lickd
Blink 182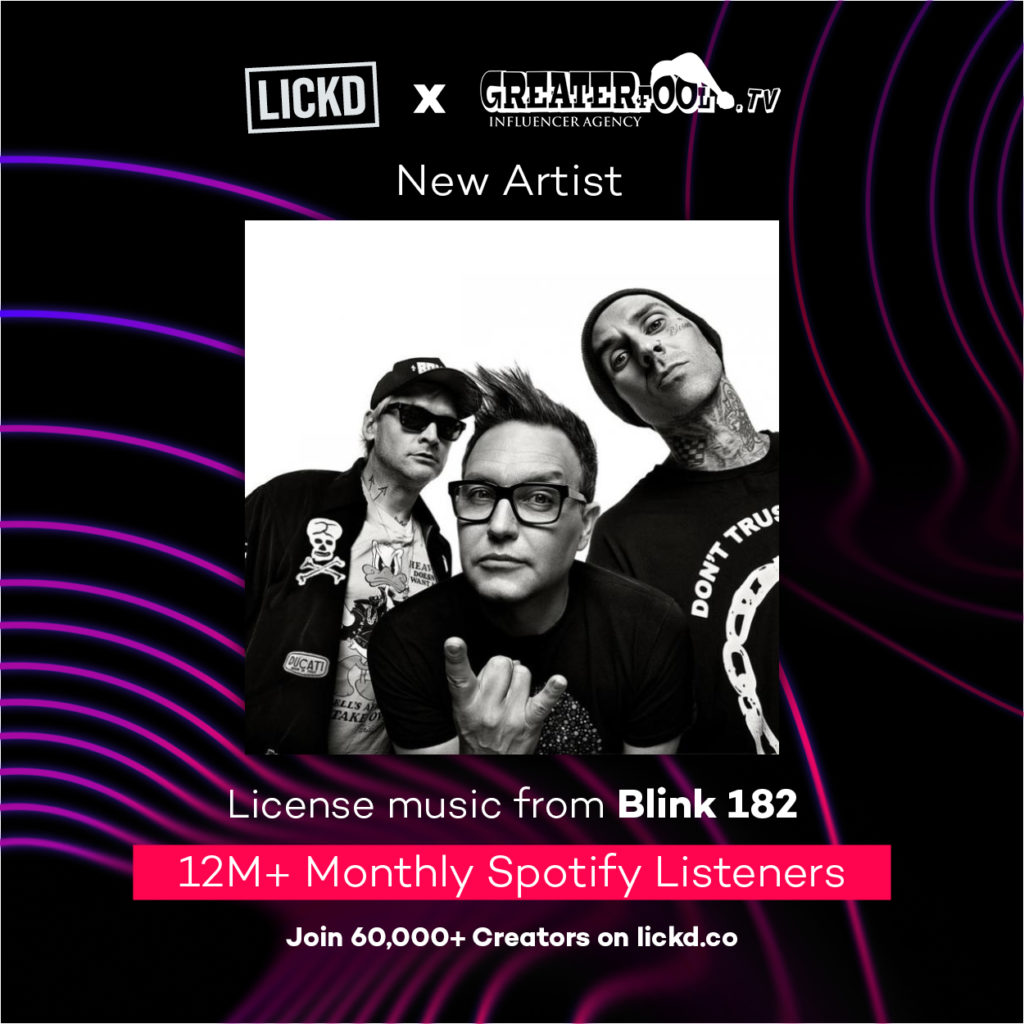 Grazie a Lickd, disponibile per i partner Greater Fool autorizzati, potete utilizzare nei vostri video le canzoni più popolari del momento senza rivendicazioni di copyright. Come ad esempio quelle dei Blink 182 che ad oggi possono vantare oltre 12milioni di ascoltatori mensili su Spotify. Pronti a scatenarvi sulle note di Bored to Death e She's Out of Her Mind?
Oliver Tree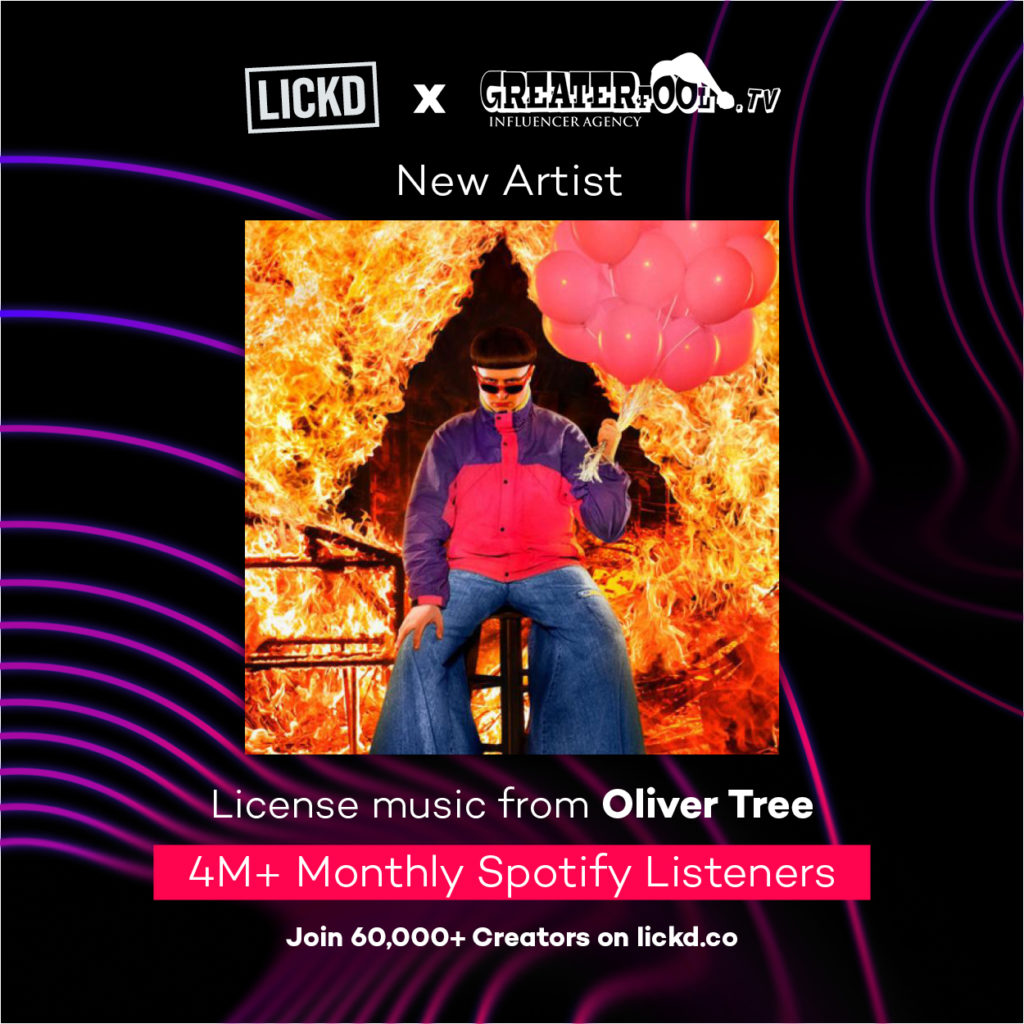 Tra i nuovi artisti appena approdati sulla piattaforma c'è anche Oliver Tree, che su Spotify ha oltre 4 milioni di ascoltatori.
Nuove canzoni
Kung Fu Fighting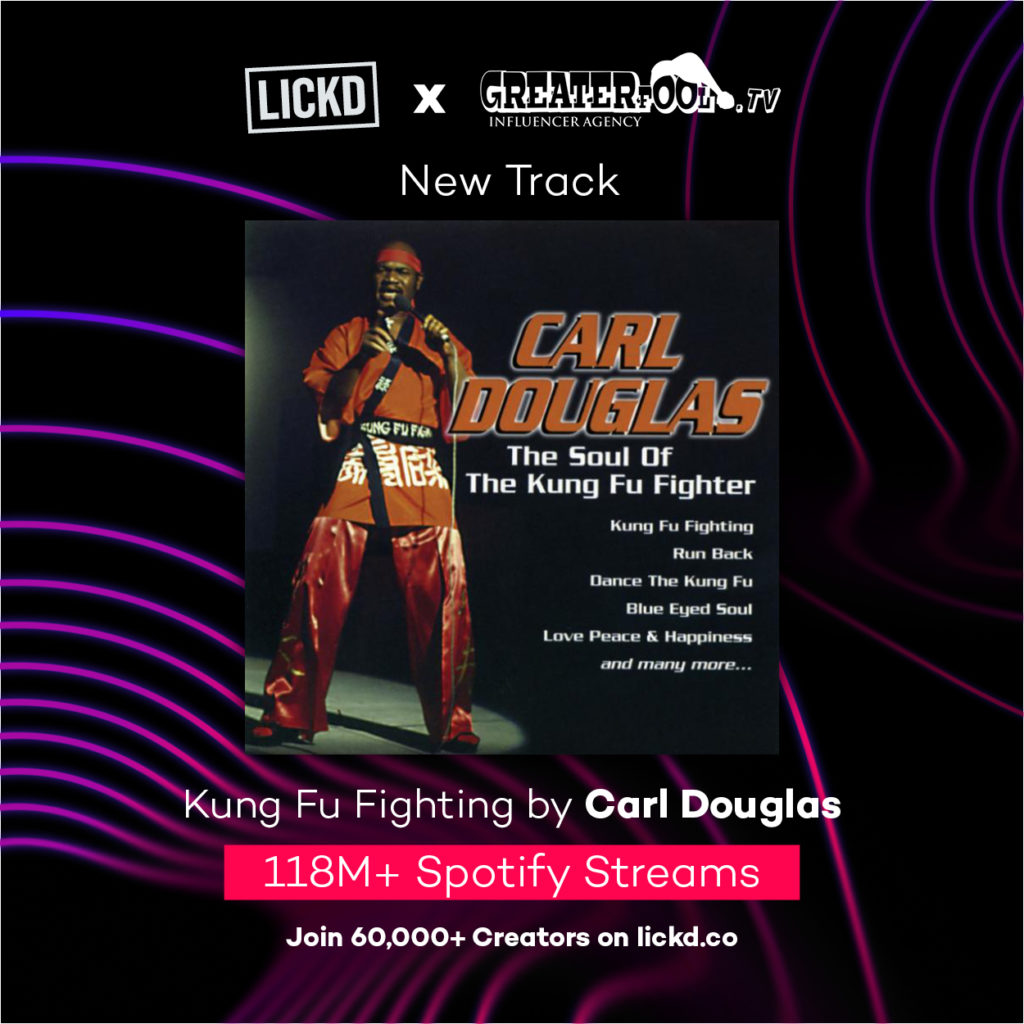 A proposito di canzoni per video YouTube vi dicevamo di Kung Fu Fighting di Carl Douglas, che ha oltre 118 milioni di stream sulla piattaforma Spotify.
Pretty Girls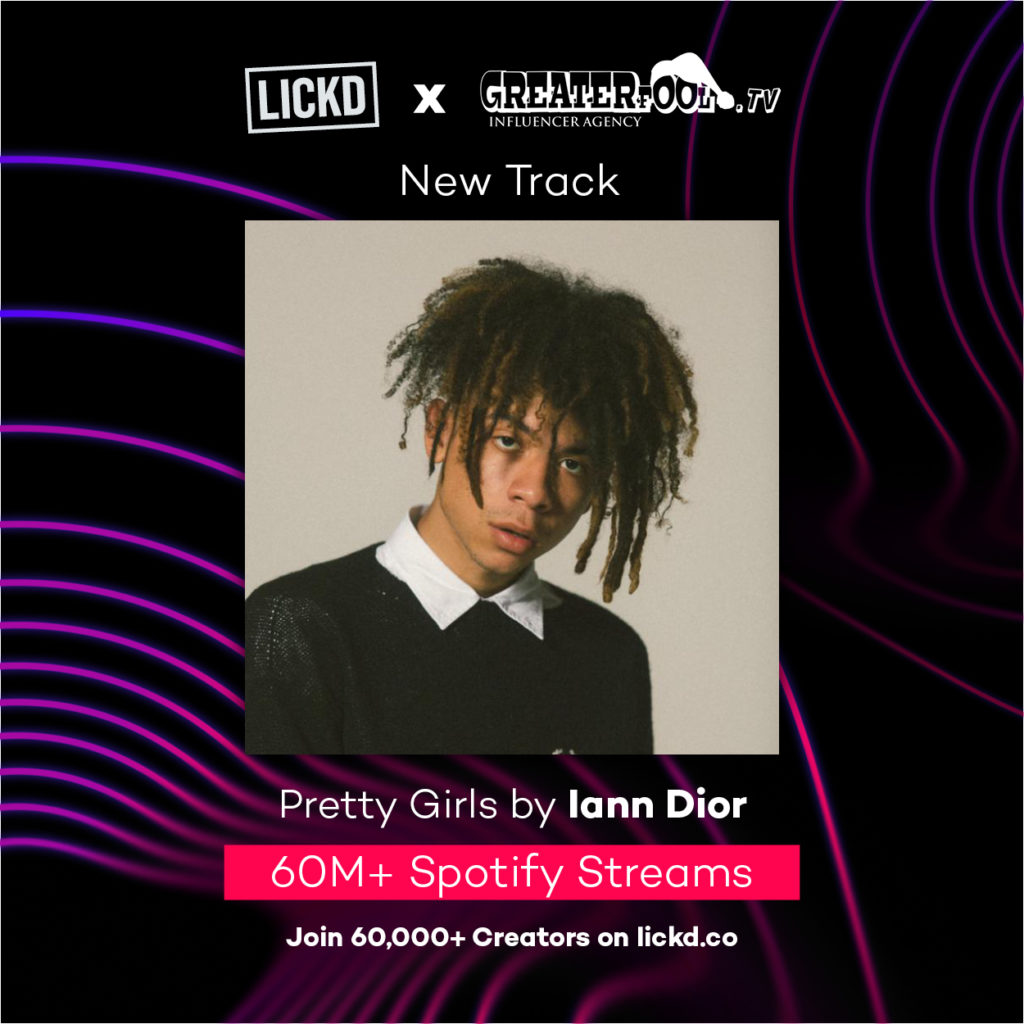 Oltre a Carl Douglas vi segnaliamo Iann Dior (oltre 60 milioni di stream su Spotify) con la sua hit Pretty Girls.
I'll Be There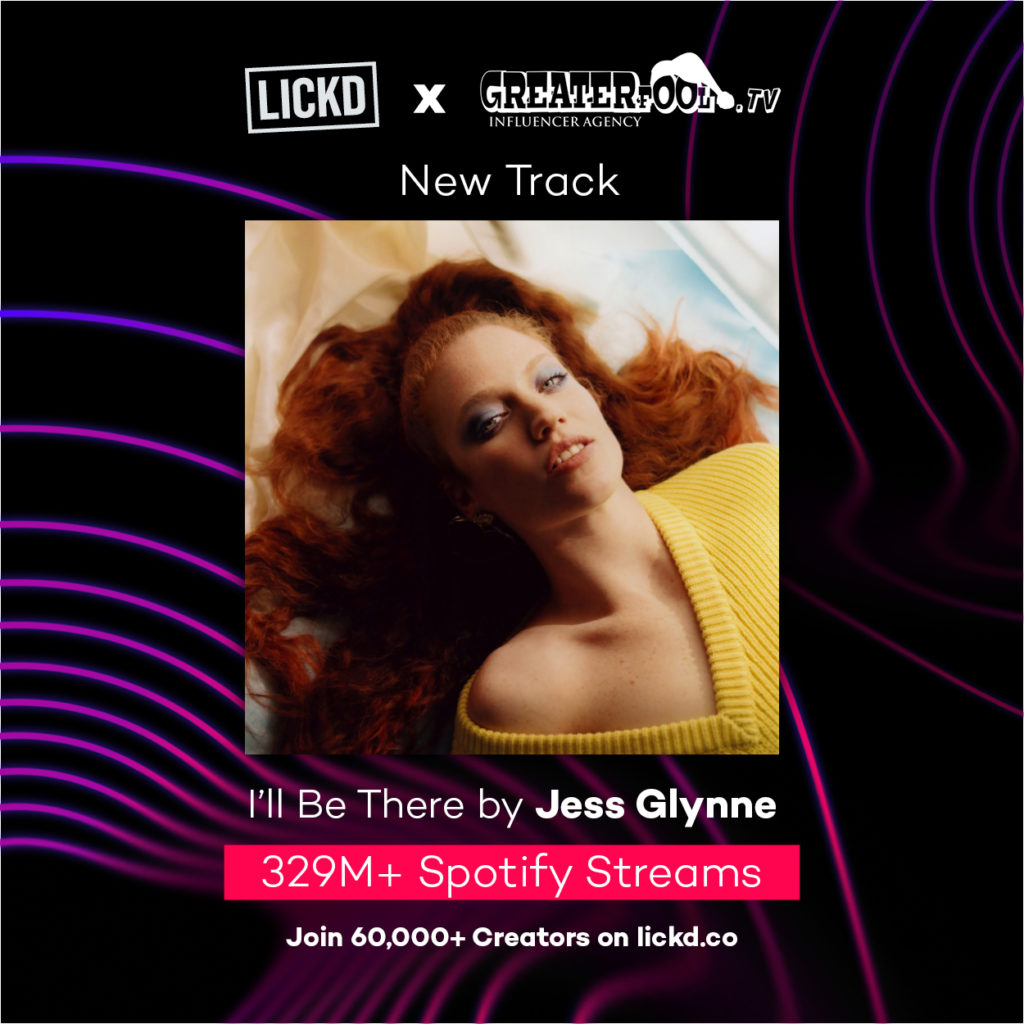 Su Lickd potete trovare anche I'll Be There di Jess Glynne (oltre 329 milioni di stream su Spotify).
Look at Me!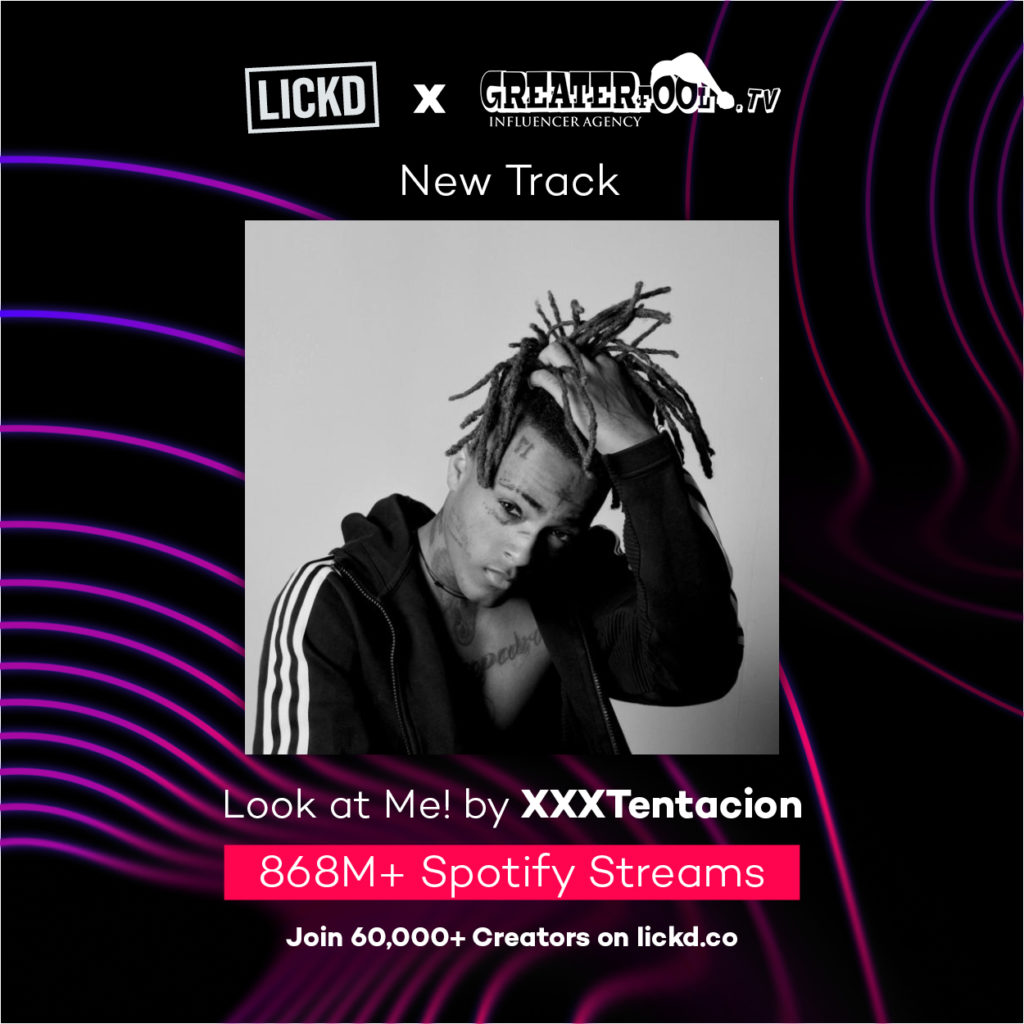 Ecco una canzone da non perdere: Look at Me! di XXXTentacion (oltre 868 milioni di stream su Spotify).
NOTA: per iniziare ad utilizzare le canzoni nei vostri contenuti dovete prima creare un account Lickd attraverso la nostra Dashboard privata. Sui video che utilizzano i brani di Lickd è applicata una trattenuta del 15%